Cher hits out at AI after hearing fake version of herself covering a Madonna track | Ents & Arts News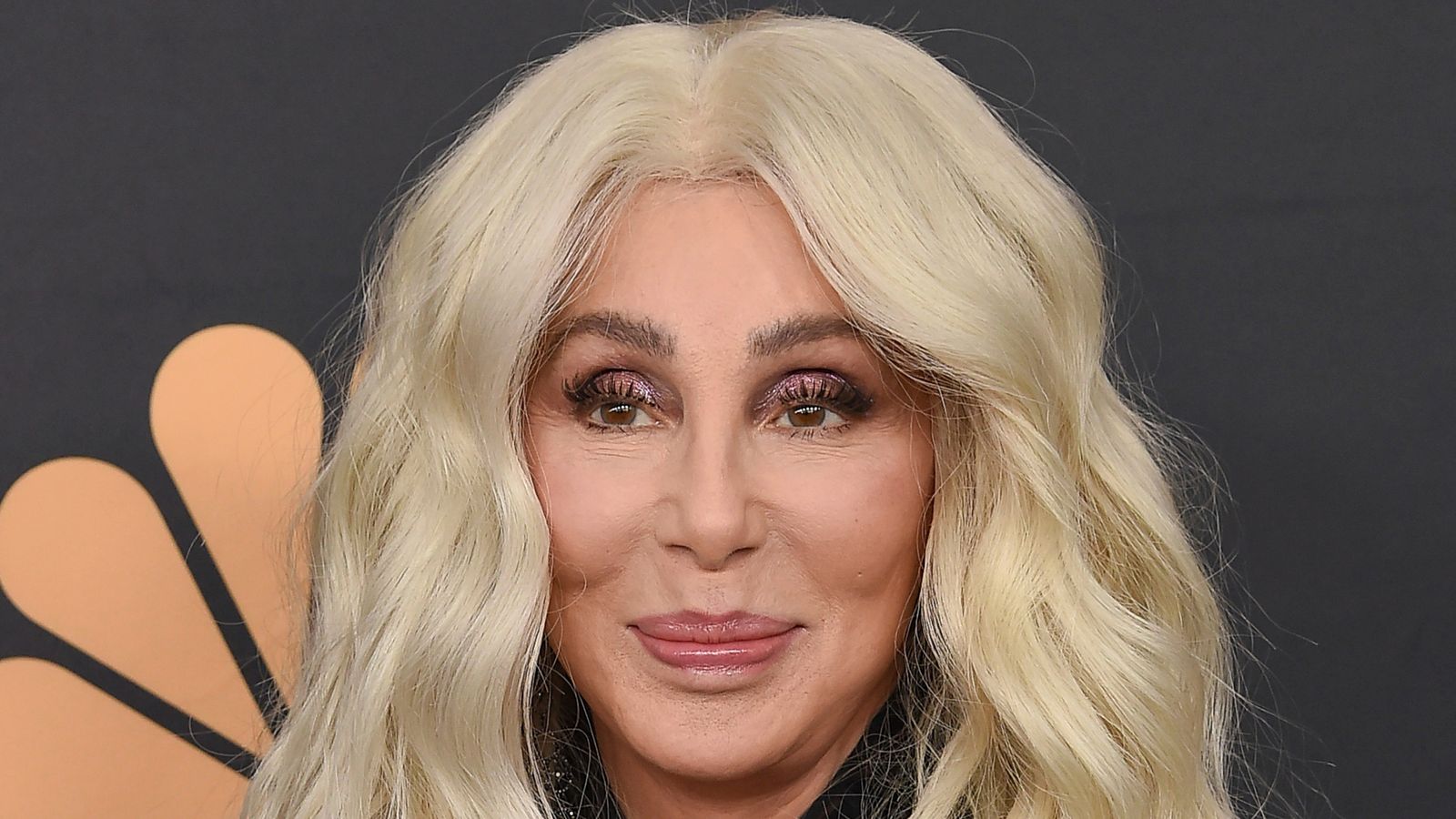 Cher has hit out at the use of AI in the entertainment industry, suggesting it should be made illegal.
The 77-year-old said she was "shocked" to hear an AI-generated version of her covering a Madonna song.
"Not AI," Cher began when asked about the rapidly developing technology by AP.
"Someone did me singing a Madonna song and it was kind of shocking. They didn't have it down perfectly.
"But also, I've spent my entire life trying to be myself, and now these a******* are going to go take it? And they'll do my acting and they'll do my singing?
"And I mean, it's just… it's out of control."
The star's comments come as fans and creators continue to use AI to make tracks using recognisable vocals of artists both past and present without consent.
There is also unrest in the film and TV industry as screenwriters and actors have expressed fears about AI replacing their roles without adequate compensation.
Reports in the summer suggested Google was in talks with major music labels to license artists' voices and tunes for AI-generated songs, with artists able to opt out.
Some musicians have welcomed the regulated use of AI, but Cher seems adamant that embracing it would be a step in the wrong direction.
"I'm telling you, if you work forever to become somebody – and I'm not talking about somebody in the famous, money part – but an artist and then someone just takes it from you, it seems like it should be illegal," she added.
Read more:
Cher denies allegations she hired four men to kidnap her son
MI5 boss says 'tens of thousands' of UK companies at risk from AI threat
The American isn't fundamentally against the use of new technology in music; her most popular track, Believe, is credited as the first ever use of auto-tune in 1998.
"When we used it, it wasn't called [auto-tune], it was a pitch machine," she said.
She recalled arguing with her long-time producer Mark Taylor about the track, when he brought up the new technology.
"It started and it was like, 'Oh my God, this is the best thing ever. And I thought, 'You don't even know it's me. This is the best thing ever.' And then we high fived."
Cher is promoting her new festive album, Christmas, which came out on Friday, along with a 25th anniversary edition of her Grammy Award-winning Believe album, out next month.