Two people are dead and several are missing after an explosion at a chocolate factory in the US state of Pennsylvania.
The explosion happened just before 5pm at the RM Palmer Co plant in West Reading, about 60 miles northwest of Philadelphia.
One of the factory's buildings was destroyed, as well as a neighbouring property.
Nine people are missing and several have been injured, according to West Reading Borough Police Department Chief of Police Wayne Holben.
He said there are still rescue workers searching for people at the scene.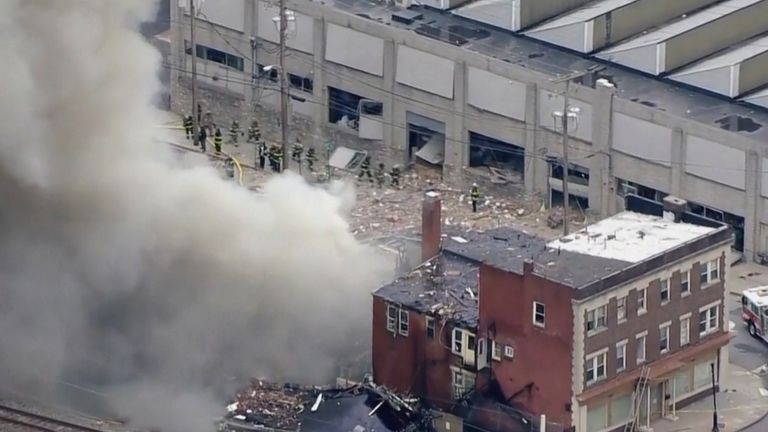 The cause of the explosion is being investigated, he added, also warning residents to stay away from the area.
RM Palmer Co employs 850 people at the West Reading site.
According to its website, the company had been making sweets since 1948, specialising in Easter, Halloween and Valentine's Day products.
West Reading Borough Mayor Samantha Kaag said the factory site was "pretty levelled", adding: "The building in the front, with the church and the apartments, the explosion was so big that it moved that building four feet forward."
No homes were evacuated, she said, although people were asked to move back about a block in each direction from the site of the explosion.