Dire Straits guitarist Jack Sonni has died.
The British rock band announced the news on X (formerly Twitter), writing "Jack Sonni Rest In Peace" with a photo of the musician.
He was 68, according to the Dire Straits official blog.
Sonni was affectionately referred to as the "other guitar player in Dire Straits" having joined the band – which was founded by Mark and David Knopfler, John Illsley and Pick Withers – in 1977.
He met the Knopfler brothers while working in a Manhattan music shop and later travelled to London to visit their home.
He was invited to join the band in 1984 and was a member when the 1985 album Brothers In Arms achieved worldwide acclaim.
The album spent 14 non-consecutive weeks at number one in the UK Albums Chart, and nine in the Billboard 200 in the US.
The musician's website described him as "a writer, musician, nomadic raconteur, father and grandfather who has taken to heart the reality of the hard-learned lesson that life is short".
Read more from Sky News:
Body found in search for missing poet
Taylor Swift's Eras Tour film is coming to US cinemas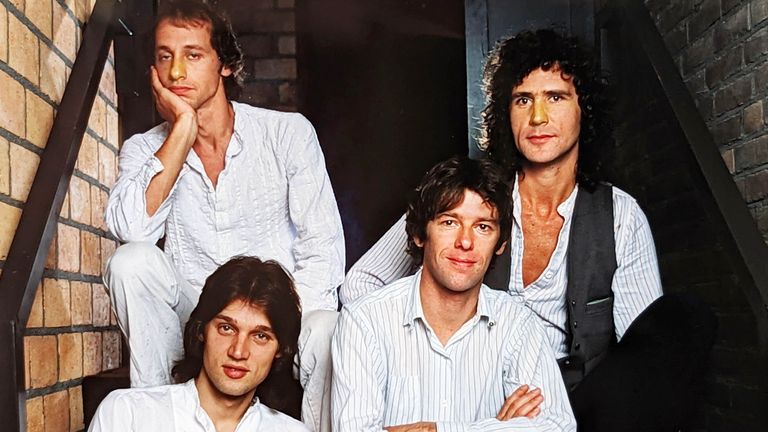 It added: "He has embraced a philosophy to live well and live now in pursuit of creating memorable moments with friends and family.
"And he is one who knows the supreme importance of hugging them while you can… because tomorrow never knows."
After leaving the Dire Straits, Sonni continued to play music, returning to the band that he formed in the late 1970s, The Leisure Class.
He also appeared regularly with other former members of Dire Straits in the Dire Straits Legacy project.