Elon Musk and Mark Zuckerberg's fight plan may have stalled – but they will attend AI summit | Science & Tech News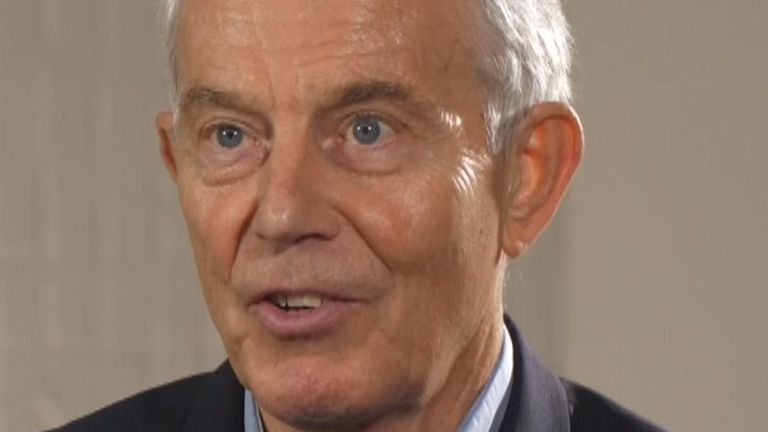 Feuding tech billionaires Elon Musk and Mark Zuckerberg will both attend a US Senate summit on AI regulation next month.
The SpaceX and Meta bosses, who spent weeks suggesting they were going to fight each other in a cage match, have been called to speak about how politicians could approach the fast-growing technology.
Governments around the world are having to contend with balancing the potential benefits of AI with the risks, faced with dire warnings from many experts in the field.
Musk is among those to have advised caution, but has launched his own start-up to invest in the space, while Zuckerberg's Meta already has its own chatbot technology.
The closed summit on Capitol Hill on 13 September will kick off a series of policy forums, with other senior tech leaders like Microsoft's Satya Nadella, Alphabet's Sundar Pichai, and OpenAI's Sam Altman set to attend.
Mr Nadella's company has been quick to embrace AI by incorporating a powerful chatbot into its Bing search engine and workplace apps like Teams, while OpenAI is the firm behind ChatGPT.
Alphabet is the parent company of Google, which has rolled out its own GPT rival called Bard.
Read more:
How AI could transform future of crime
The author embracing AI to help write novels
'US and China have to cooperate' on AI

'No choice' but to regulate AI
A spokesperson for Senate majority leader Chuck Schumer said representatives from workers, civil rights, advocacy, and creative groups would also join the policy forums.
The talks will help guide legislation to regulate AI, with specific concerns around its impact on jobs and the risk of misinformation campaigns and election interference.
Mr Schumer has said politicians "have no choice" but to acknowledge the changes the technology will bring.
"We ignore them at our own peril," he said back in June.
The Democrat hopes legislation can be passed by the end of the year.
It comes after the UK announced a global summit on AI regulation will be hosted at Bletchley Park, from where codebreakers like Alan Turing worked during the Second World War.
Prime Minister Rishi Sunak will host the event, the first of its kind, in the autumn.