Emma Raducanu: 'We are taking her home' – Delighted British tennis star posts first tweet since historic win | UK News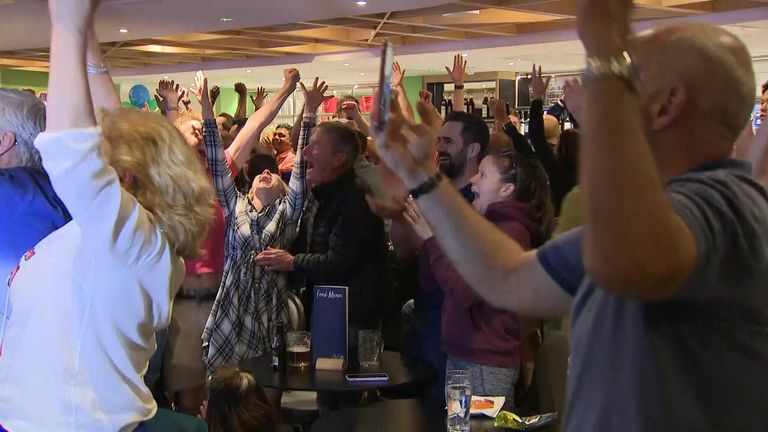 Emma Raducanu has tweeted for the first time since becoming the first British woman to win a grand slam in 44 years, posting her delight at bringing home the US Open trophy.
The teenager overpowered 19-year-old Leylah Fernandez from Canada, winning 6-4 6-3 in New York on Saturday.
Raducanu, 18, tweeted images of herself hugging the trophy, alongside the caption: "We are taking her HOMEEE".
Her former coach Harry Bushnell told Sky News after the match: "I had massive belief in her… If anyone I coached up until this point would come through, it would be Emma.
"She's as hard as nails and now she's a grand slam champion. I mean, it's just absolutely unbelievable," he said.
Speaking to Sky News just an hour after her incredible victory, Raducanu said the win had not yet sunk in and "she barely had a moment" to enjoy her success.
"It was always a dream to win a grand slam, so to be here, I really just want to embrace every single second."
Raducanu said: "I can't wait to celebrate later with my team."
And asked by Sky News' Martha Kelner how she intends to mark her grand slam triumph, she simply said she was "extremely happy".
However, friends and fans at her home club in Bromley, southeast London, have already partied for her, going wild as her ace secured the title.
Originally given odds of 449/1 to win before the tournament, Raducanu is now tipped to receive an MBE in the Queen's New Year's honours list.