Family of Maui fire victim 'knew something was wrong' on day blaze began – as they 'hope for answers' on grandfathers death | World News
A woman who lost her grandfather in the wildfires on the island of Maui has said she spoke to him a day before the deadly blaze began.
Buddy L Jantoc was one of the first two people to be publicly identified among the dead after the blaze caused mass devastation on the Hawaiian island. At least 106 people are confirmed to have been killed.
Speaking to Sky News, Mr Jantoc's grandaughter Keshia Alaka'i and her husband Kaipo Alaka'i said they spoke to him a day before the fire and "knew something was wrong" when he didn't get in contact.
Describing their relative as "always happy", Ms Alaka'i said they used to talk "every other day" and he would always let her know he was okay.
"Even with just severe weather, thunderstorms or whatnot, he would call me and let me know 'I'm okay. I'm okay, just reading a lot'," she said.
"So when I didn't hear from him with everything going on, I knew something was wrong."
Ms Alaka'i said the family is also "hoping to get answers" on the circumstances surrounding his death.
She said they are yet to be told exactly where her grandfather was found and whether an evacuation plan was put in place at the time.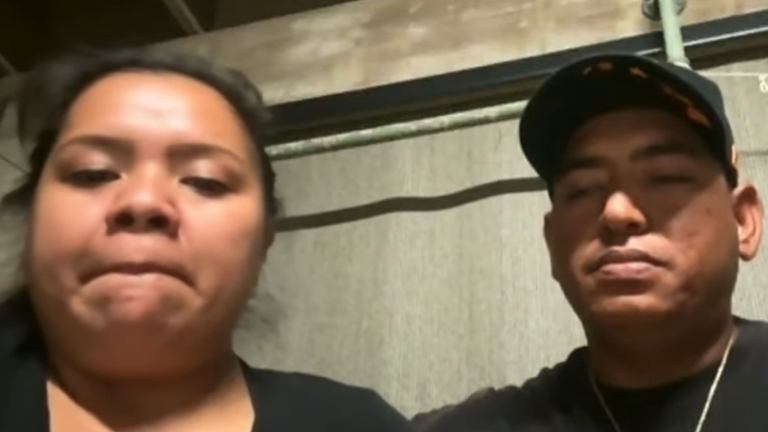 "We don't know the reasoning, and we don't know anything about the evacuation plans or what was put into place at the time of the fire or even before that. We don't know anything," Ms Alaka'i said.
"We are frustrated and angry. We're having a difficult time understanding the way things were handled.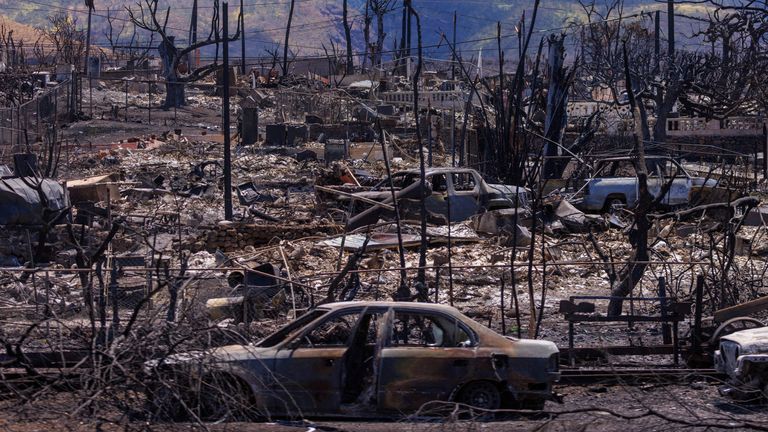 "Since we know that he didn't make it, it's now the why and how and what could have been done to at least try and save not just him, but there's so much people unaccounted for right now."
Mr Jantoc, 79, lived in the Hale Mahaolu retirement home in the town of Lahaina, where he had lived for more than 30 years, and called it his "forever home".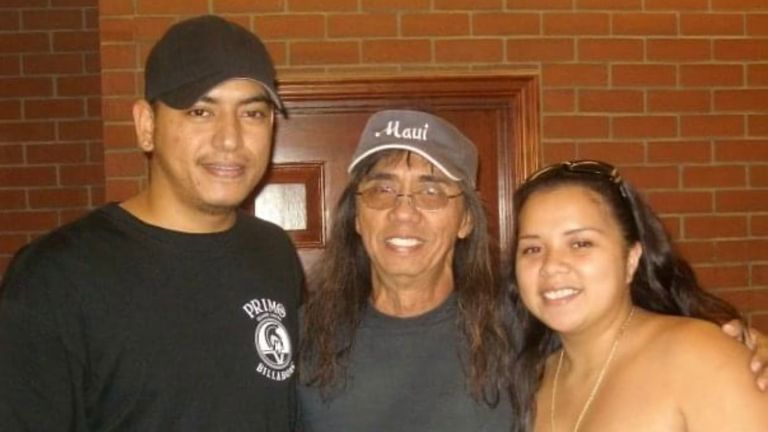 Describing her grandfather as someone that "moved on the slower side", Ms Alaka'i said Mr Jantoc was "really independent" and was still working and driving.
"I think if there was enough time to let them know, he would have had a better chance of surviving the fire," she said.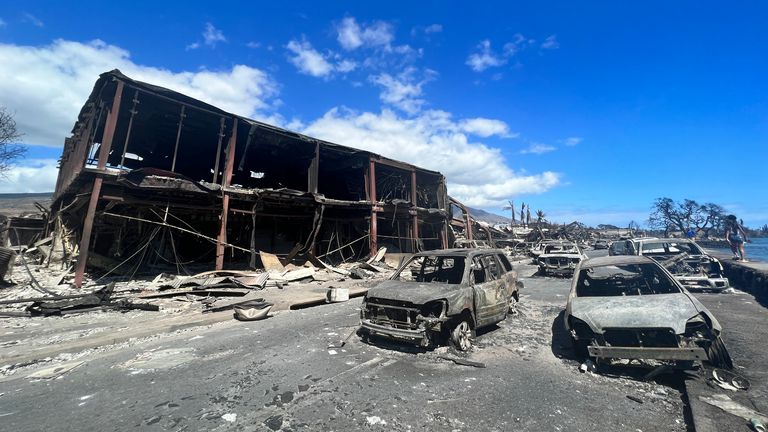 It comes after official records showed Hawaii's emergency sirens – part of the world's largest outdoor public safety system – failed to trigger on 8 August, before the blaze took hold.
All the 80 giant siren towers on Maui, each capable of making a sound louder than an outdoor rock concert, stayed silent.
A spokesperson for the Hawaii Emergency Management Agency, Adam Weintraub, said the organisation relied on mobile phone, TV and radio alerts.
Read more:
'Alarming' speed of climate change warning as wildfires spread
Factors behind Hawaii's devastating wildfires
Scientists predict how often heatwaves will now occur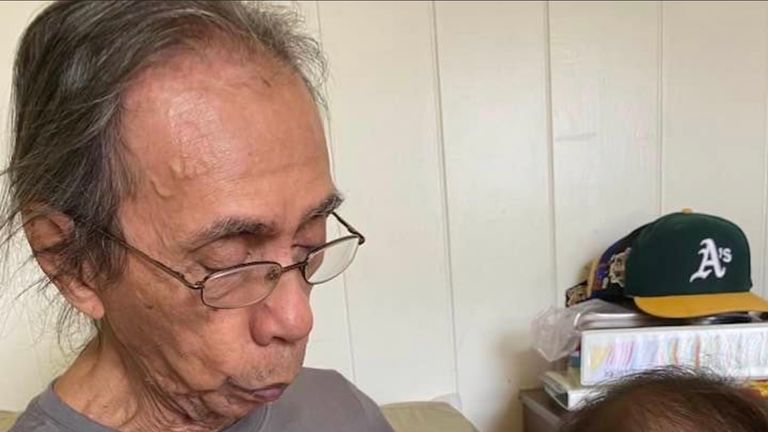 But these methods of communication may have been hindered by outages.
"At least we have somewhat of closure," Mr Alaka'i said.
"We understand there's many more people out there who have lost loved ones and I'm hoping that we will get answers."
Hawaii: Dogs search wildfire debris

The Maui Police Department also confirmed 74-year-old Robert Dyckman, had died during the fires.
A team of coroners, pathologists and technicians along with specialist equipment has been deployed by the US Department of Health and Human Services to identity other victims and process remains.