Hurricane Idalia: State of emergency declared in Florida ahead of life-threatening 'storm surges' | US News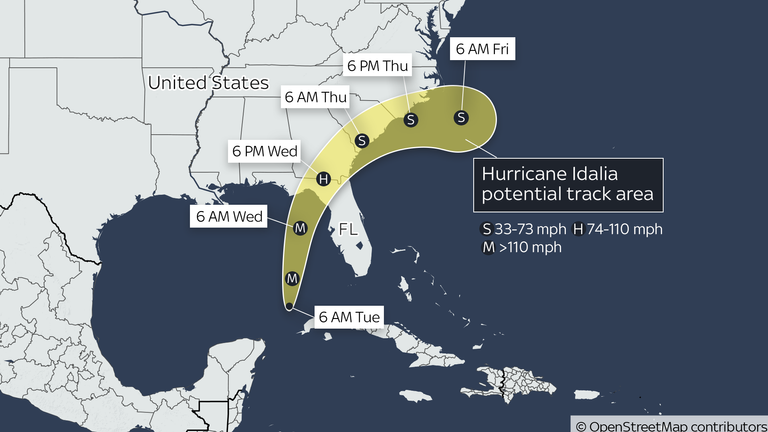 Residents of Florida's Gulf Coast have been warned of a risk of life-threatening storm surges and dangerous hurricane-force winds over the next two days as Hurricane Idalia hurtles towards the state.
The National Hurricane Centre issued the warnings after Cuba was hit with heavy rain, flooding and landslides.
Idalia is expected to make landfall as a Category 3 hurricane on Florida's northwestern coast at around 6am (local time) on Wednesday – bringing 10 to 20cm (3 to 8in) of rain and winds of up to 120mph (193kph).
Read more: Everything you need to know about Hurricane Idalia
The deadliest threat Idalia poses is a surging wall of water 8ft (2.44m) to 15ft (4.5m) high that could flood low-lying areas along Florida's coast, according to authorities.
Known as storm surges – these happen when high winds and atmospheric pressure from an oncoming hurricane force ocean water up onto land.
A storm surge is often the most destructive aspect of a hurricane, Sky News weather producer Kirsty McCabe said.
Hundreds of miles of Florida shoreline are under storm surge warnings, from Apalachicola Bay to Tampa, the state's third-largest city, and down to Sarasota in the south.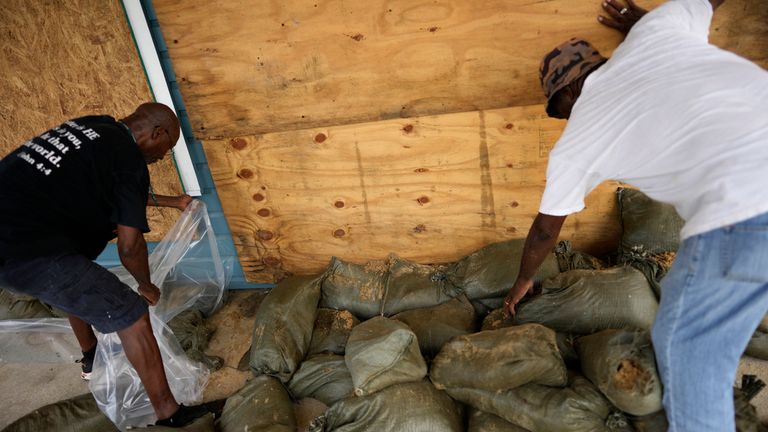 Ocean tides are also expected to be higher than normal due to the full moon, Ms McCabe said.
Known as a king tide, this is caused by the extra gravitational pull that occurs when the sun and moon align with Earth.
This means a greater inland surge of water, especially if the strong onshore winds occur at high tide.
Lightning strikes in Storm Idalia

The National Weather Service's Storm Prediction Centre has also warned that the hurricane could create tornadoes as it moves over the state.
'One word: Leave'
Idalia is the first storm to hit Florida this hurricane season, a state which is also dealing with lingering damage from last year's Hurricane Ian.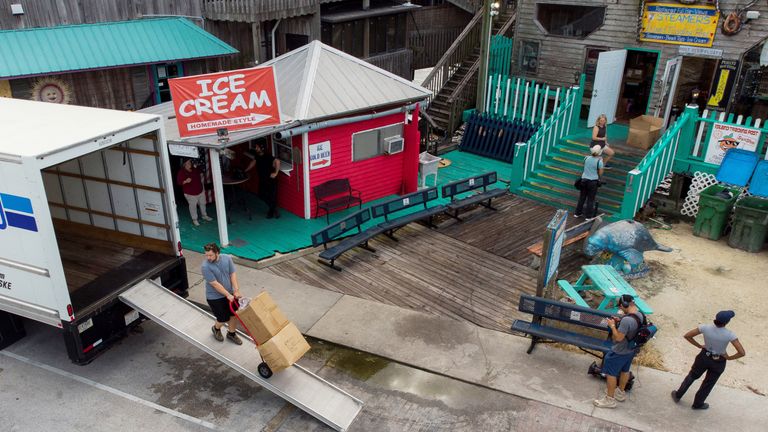 The National Weather Service in the city of Tallahassee called Idalia "an unprecedented event" since no major hurricanes on record have ever passed through the bay bordering the Big Bend region.
Read more:
Firefighters tackle biggest wildfire recorded in the EU in 23 years
Devastating impact of Hawaii wildfires
Tropical rainforest leaves so hot they can't photosynthesise
On the island of Cedar Key, Commissioner Sue Colson joined other officials in packing up documents and electronics at City Hall.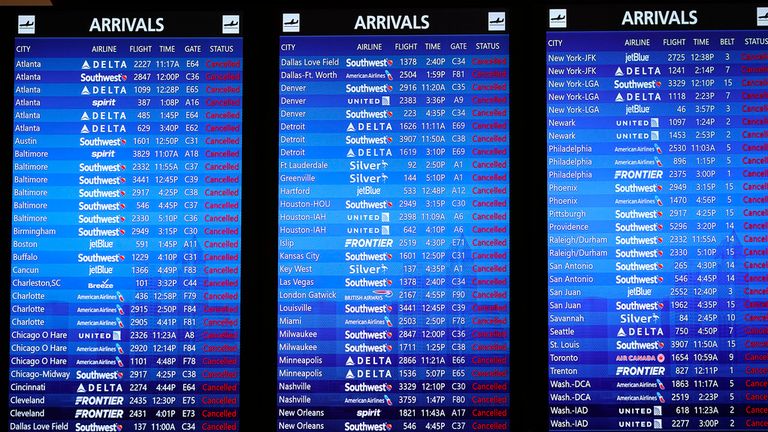 In a message to the almost 900 residents who were under mandatory orders to evacuate the island, she said: "One word: Leave.
"It's not something to discuss."
State of emergency in 49 Florida counties
On Tuesday, Florida Governor Ron DeSantis declared a state of emergency in 49 of Florida's 67 counties that stretch across the Gulf Coast to the Atlantic Coast.
Hurricane Idalia: 'Make your final preparations'

Around 1,100 National Guard members, who have 2,400 high-water vehicles and 12 aircraft at their disposal for rescue and recovery efforts, have also been mobilised.
"We've not really had a hurricane strike this area for a long, long time," Mr DeSatnis said.
At least 23 Florida counties have posted evacuation orders on their websites or social media pages as of Tuesday morning, including for parts of Tampa.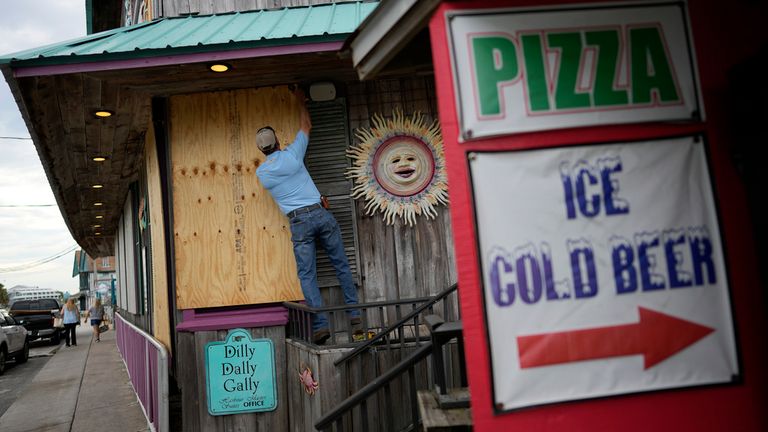 From the Gulf Coast, the storm will move eastwards across the north of the state, just north of Jacksonville, before it reaches the border with Georgia at around 6pm.
Beyond Florida, it will move along the Gulf of Mexico coastline to Georgia, South and then North Carolina on Wednesday and Thursday.