Legally and politically, this indictment is a seismic new turn in the Trump story. Here's why | US News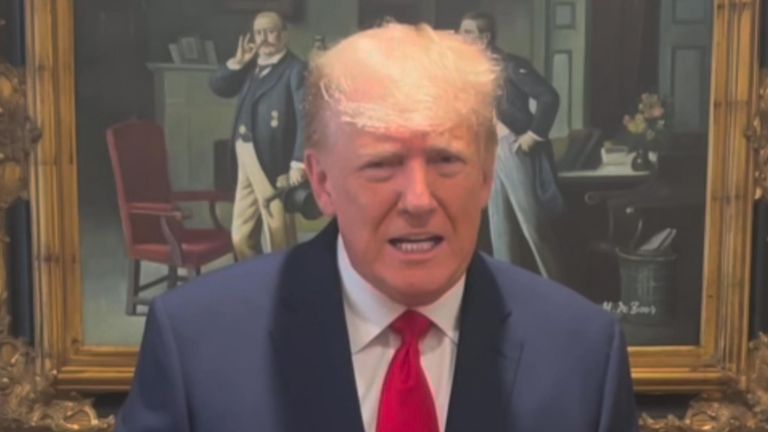 Make no mistake, the overnight developments are huge. They are historic and unprecedented. 
Federal charges against a former president – legally and politically, this is a truly seismic new turn in the Trump story.
Even though we knew that a "special counsel" was looking into the case of the classified documents – and even though there was an expectation that charges might come – the fact they now have will rock this country.
'I'm an innocent man,' Trump says

This is different from the hush money indictment in New York City back in April. That was a state-level charge. That case is expected to go to trial next year.
This new development is a federal case. Legally, it is of an entirely different level.
It consists of seven charges alleging that the former president illegally took documents from the White House and stored them at his Mar-a-Lago resort in Florida.
We do not know what the charges are yet – but given the nature of the case, the speculation is that they could include espionage charges.
In January 2022, after months of pressure, Mr Trump's team had handed over 15 boxes of documents to the National Archives, which had reported them missing. They were not passed to the archives after Mr Trump left the White House.
Teams at the National Archives examined the boxes and discovered 700 pages of classified documents.
They referred the case to the Justice Department and an investigation was launched.
August: Trump's home is searched

In August last year, it was revealed that – within the 15 boxes – the FBI found 184 documents bearing several different classification markings.
Sixty-seven were marked as confidential, 92 as secret and 25 as top secret. A top secret document is one that would, insiders say, cause exceptionally grave damage to national security.
Witness testimony – coupled with examination of seized CCTV footage from Mar-a-Lago allegedly showing documents being moved around – prompted an FBI raid on 8 August 2022.
In November, the Attorney General Merrick Garland appointed a special counsel, Jack Smith, to examine the case and determine if charges should come.
But why did Mr Trump have these documents? What was his intention for taking them? We do not know.
He has denied that he's done anything wrong. He claims, incorrectly, that he was able to declassify the documents.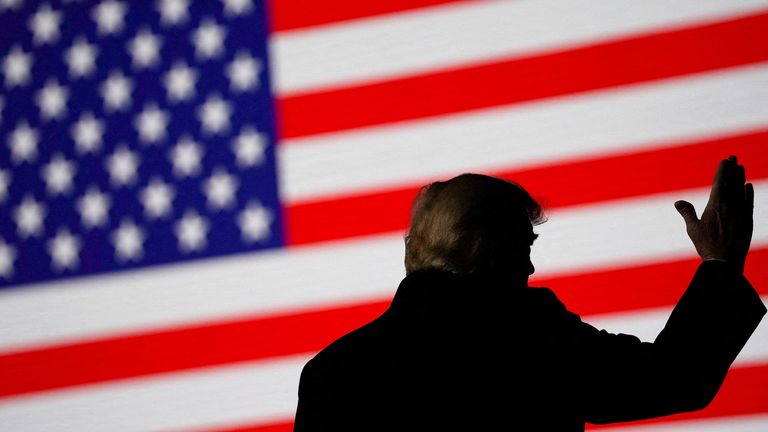 The location of the court appearance is significant. Miami in Florida – the scene of the alleged crime or crimes.
The prosecutors could have chosen Washington DC. The jury pool there would be more favourable there than in Republican-leaning Florida.
But Mr Trump would have fought in courts for it to be moved out of DC. This would take time – and time is critical for prosecutors.
They will want to get this case to trial quickly in order to reduce allegations of election interference as much as possible. Mr Trump and his allies are already saying all of this is just that – an attempt to prevent him from winning.
In any case though, it is very unlikely that the trial would be completed before the November 2024 election. And if Mr Trump won, he could halt the case.
Voter reaction to this remarkable development will be key.
Remember: Mr Trump isn't just a former president. He isn't a has-been. He owns the Republican Party and he is far and away the favourite to be its nominee for president in 2024.
His base of support remains solid and every time he faces legal trouble (there are many other cases, most less serious) his polling goes up.
Brace for some turbulent days, weeks and months ahead.