The streets of New York's Times Square and the underground station were left flooded after a 127-year-old water main gave way.
Videos showed water cascading into the busy subway station, down flights of stairs and through ventilation grates after the water main gave way at 3am local time on Tuesday.
Water that appeared only a few inches deep on street surface level quickly turned underground train tracks into mini rivers and soaked train platforms.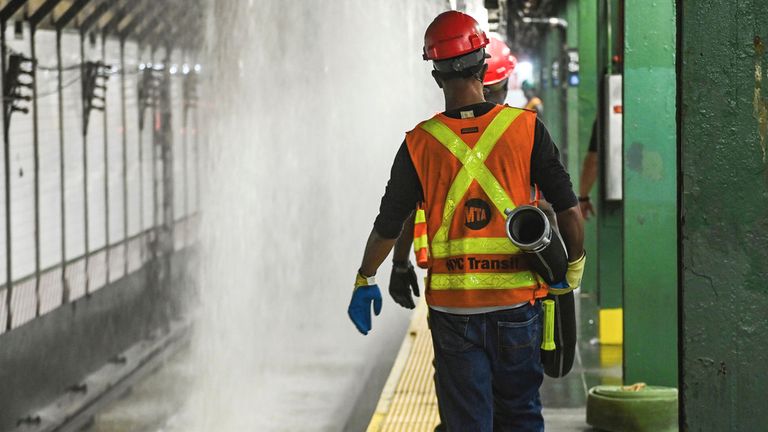 It took the New York City's Department of Environmental Protection about an hour to find the source of the leak and shut the water off, its commissioner Rohit Aggarwala said.
Train services on three lines, which run directly under the broken pipe, were suspended through much of Manhattan.
Read more:
Several possible tornadoes moved across New York
Why could Hurricane Idalia be more dangerous than usual?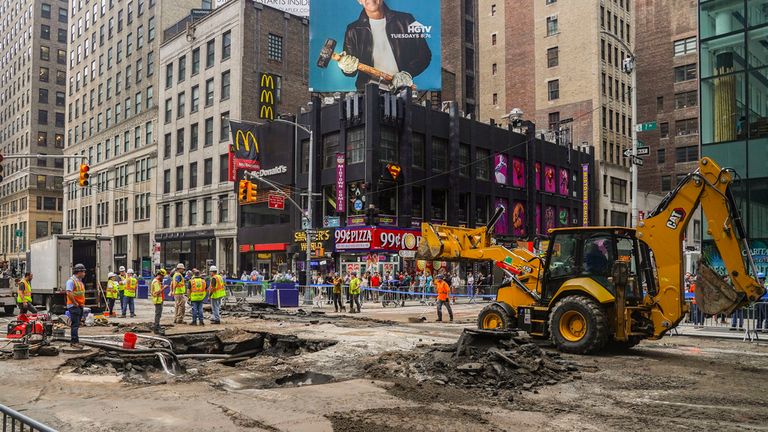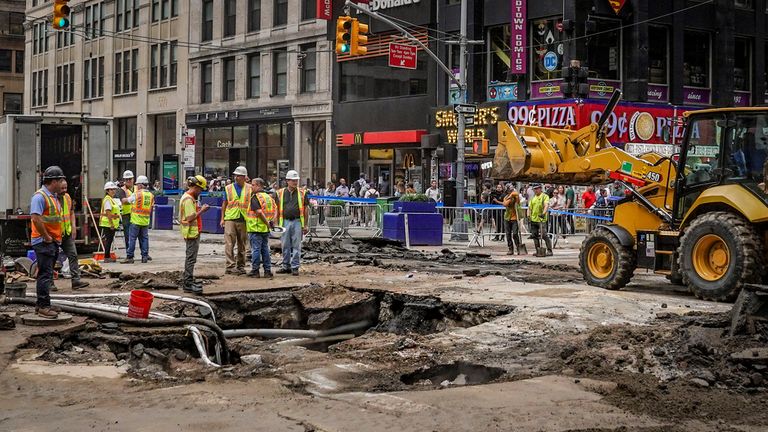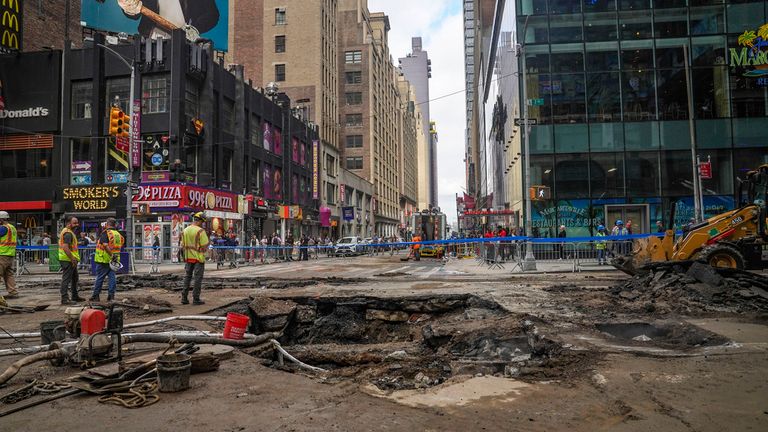 Heavy equipment used to access the section of broken pipe left a big hole in the street, which remained closed off to traffic, but surrounding streets were open by rush hour.
Mr Aggarwala said it appeared that only two local businesses were left without water at the start of the work day.