The Californian desert city of Palm Springs has been cut off after Storm Hilary flooded streets and brought down power lines across southern parts of the Golden State.
The storm reached hurricane strength off Mexico and dumped record-breaking downpours when it reached the US.
By midday on Monday, blue skies were replacing grey clouds. The damage was clear to see, however.
Some desert areas may have seen 25cm of rain (10 inches) – as much as they generally get in a year, forecasters said.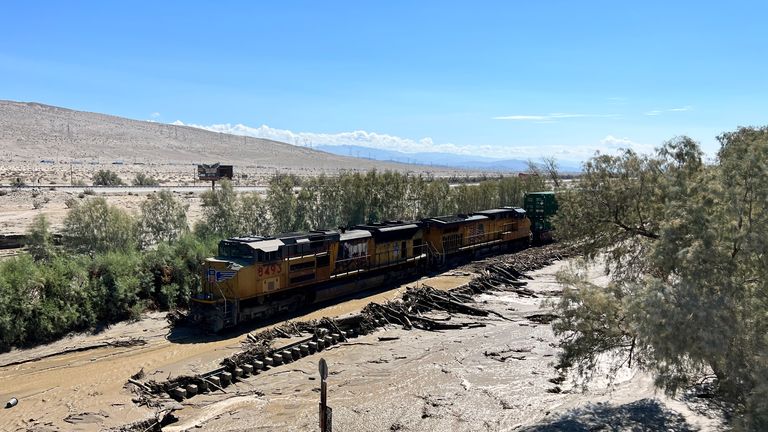 In Palm Springs, where video on social media showed flooded streets and flowing debris, the storm knocked out the city's 911 emergency system.
The main highway – the 1-10 – was closed off.
"Right now we have flooding on all of our roads," said Palm Springs Mayor Grace Garner.
"There's no way in or out of Palm Springs, and that's the case for the majority of the Coachella Valley," she told CNN.
"We're all stuck."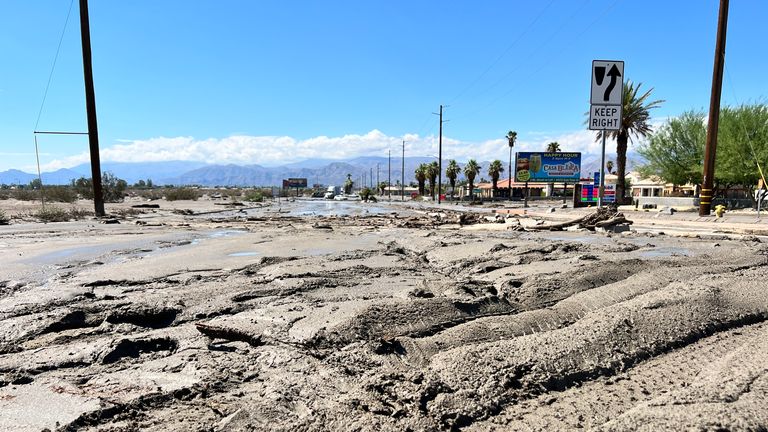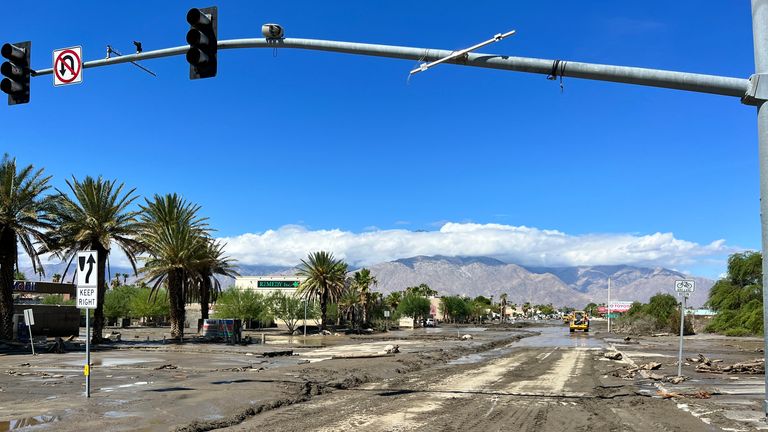 California Governor Gavin Newsom declared a state of emergency for much of southern California while President Joe Biden ordered federal agencies to move personnel and supplies into the region.
No deaths have been reported and fears of widespread damage are dissipating.
But the remnants of Hilary were expected to dump heavy rains in Nevada and Utah and into the northwest, where more than four million people remained under the threat of flooding until Monday night.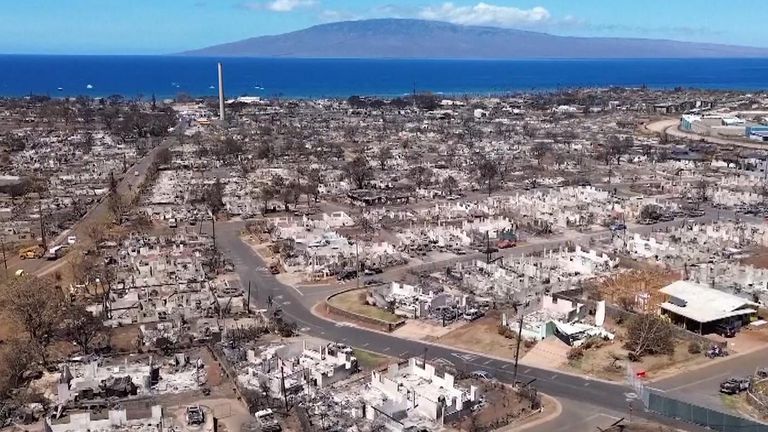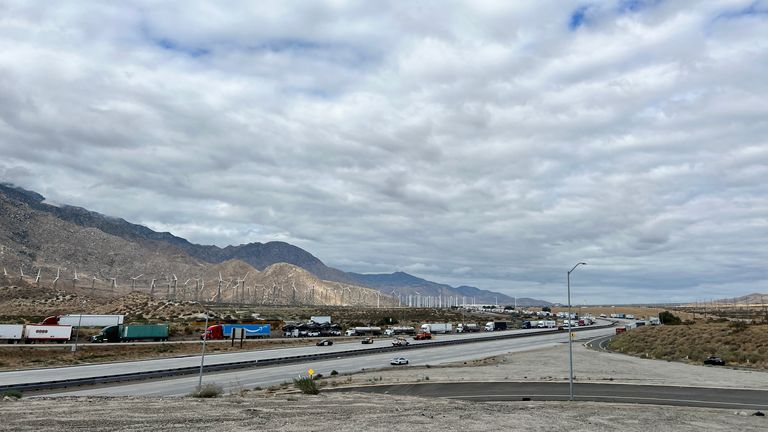 In Los Angeles, the second-most populous city in the US, streets were also flooded and power lines downed.
Some 450 flights in and out of airports across the southwest were cancelled or delayed on Monday morning.
That included more than 120 landing at and taking off from San Diego International Airport, according to Flightaware.com.