The special prosecutor handling the case against Alec Baldwin for the shooting of cinematographer Halyna Hutchins on the set of the movie Rust has stepped down.
Andrea Reeb announced the decision a month after Baldwin's lawyer filed a motion to remove her because she is also a representative in the state legislature.
The actor's team argued it violates the New Mexico constitution for a legislator to serve in another branch of government.
"The best way I can ensure justice is served in this case is to step down so that the prosecution can focus on the evidence and the facts, which clearly show a complete disregard for basic safety protocols led to the death of Halyna Hutchins," Ms Reeb said.
"I will not allow questions about my serving as a legislator and prosecutor to cloud the real issue at hand."
On 23 February Baldwin, the star and producer of the film, entered a not guilty plea to a charge of involuntary manslaughter.
He was holding the gun which killed Ms Hutchins, although he has denied pulling the trigger.
Two others have been charged, armourer Hannah Gutierrez-Reed will plead not guilty to involuntary manslaughter, her lawyer said, while assistant director Dave Hall has pleaded not guilty to a misdemeanour weapons charge.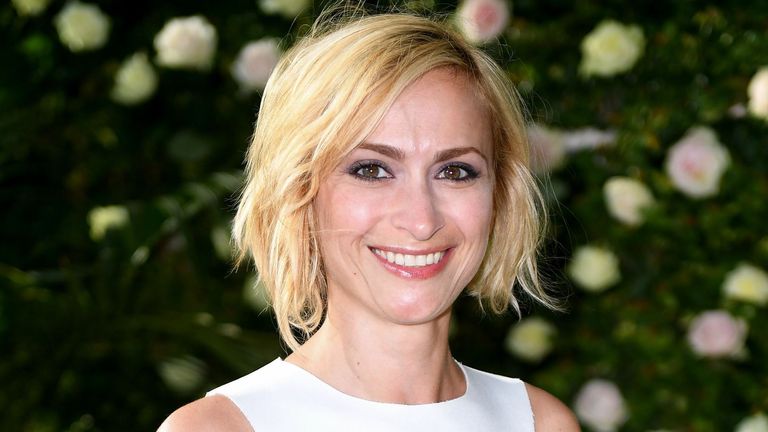 Firearm enhancement dropped
The prosecution originally charged Baldin and Ms Gutierrez-Reed with a five-year firearm enhancement, but it was later dropped because the law did not apply at the time of Ms Hutchins' death, reducing their possible prison sentence from a minimum of five years to a maximum of 18 months.
Ms Gutierrez-Reed has blamed the shooting on potential sabotage, Baldwin's lack of firearms training and a failure by Halls and Baldwin to call her onto set for extra firearm checks.
Prosecutors deny claim authorities destroyed gun
It comes after prosecutors in New Mexico denied claims made by Baldwin's lawyers that state authorities had destroyed the firearm that killed Ms Hutchins.
Meanwhile, several lawsuits were launched against Baldwin and others regarding Ms Hutchins's death in the wake of her shooting, including by her husband Matthew, her parents and her sister. A settlement was reached in late January.
Three crew members are also among those to have started legal action, saying they have suffered anxiety and symptoms of post-traumatic stress disorder since the shooting.