Titanic sub search: Hunt for missing vessel turns critical with oxygen supply due to run out just after midday | World News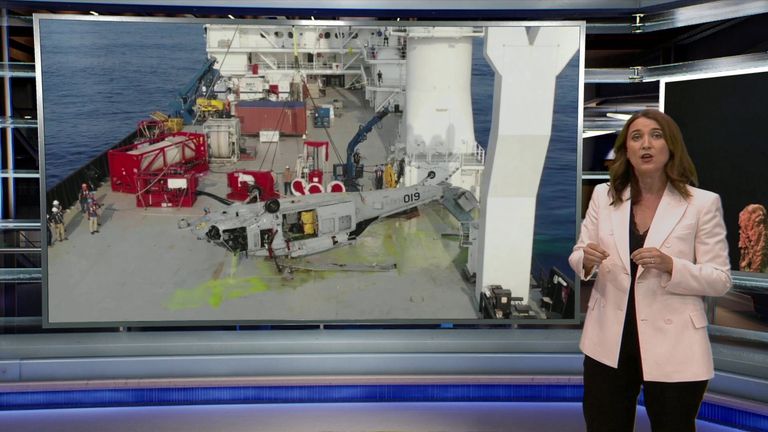 Oxygen on the missing Titanic submersible is expected to run out in hours, with hopes of finding the five people on board starting to fade.
The vessel, named Titan, lost communication with tour operators on Sunday while about 435 miles south of St John's, Newfoundland, during a voyage to the Titanic shipwreck off the coast of Canada.
Ships, planes and underwater craft have been deployed to the area with rescuers searching a remote part of the Atlantic Ocean more than twice the size of the US state of Connecticut.
Titanic sub search – live: Oxygen supply dwindling rapidly
How might Titan be found?

The US Coast Guard has been leading an international rescue effort which was stepped up after underwater noises were heard on Tuesday and again on Wednesday, although experts have been unable to determine the cause of the sound.
According to OceanGate, Titan's operator, the 6.7m (22ft)-long OceanGate Expeditions vessel which has British billionaire adventurer Hamish Harding on board, has a 96-hour oxygen supply in case of emergencies.
Also in the undersea craft are UK-based businessman Shahzada Dawood, his son Suleman Dawood, OceanGate's chief executive and founder Stockton Rush and French submersible pilot Paul-Henri Nargeolet.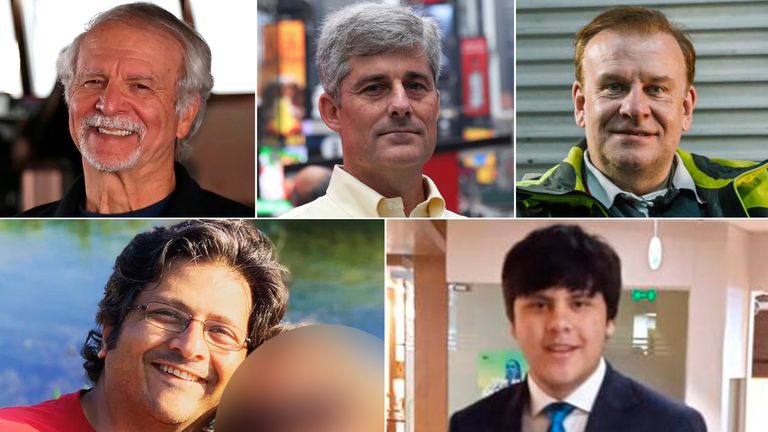 The US Coast Guard predicts the oxygen supply in the Titan submersible will run out at 12.08pm UK time today.
An extensive search and rescue operation is continuing, as those involved say they will "hold on hope until the very end".
One of the vessels sent to help search efforts is French research vessel L'Atalante which carries a remotely operated vehicle (ROV), Victor 6000.
This ROV has the capability to lift the Titan ship to the surface.
Asked whether the mission was changing to become a recovery search, Captain Jamie Frederick of the US Coast Guard told reporters: "This is a search and rescue mission, 100%, we are smack dab in the middle of search and rescue and will continue to put every available asset that we have in an effort to find the Titan and the crew members."
Read more:
Passenger who took 2021 trip to see Titanic says sub 'was not safe'
Fate of missing Titan submersible's passengers may rest on one man
A deep-sea explorer said on Thursday it would take a "miracle" to rescue those trapped in Titan, but remains hopeful.
Dr David Gallo told Good Morning Britain: "Maybe two days ago my hope was sliding downward rapidly, but then these noises appeared and there seems to be very credible sources there, credible and repeatable.
"We'll see how that pans out but everything is happening very quickly, so we have a race against time.
"Our hopes are high. We need a miracle at this point, but miracles do happen, so I'm very optimistic."