Two people have been killed after a helicopter crashed into an apartment complex in Florida.
The fire-rescue helicopter crashed near the Pompano Beach Airpark on Monday shortly before 9am local time, the Broward Sheriff's Office said.
Three people were on board the helicopter at the time of the crash.
Broward Sheriff's Office Captain Terryson Jackson, 50, died in the crash, officials said.
A second person was also killed on the ground, the National Transportation Safety Board (NTSB) said.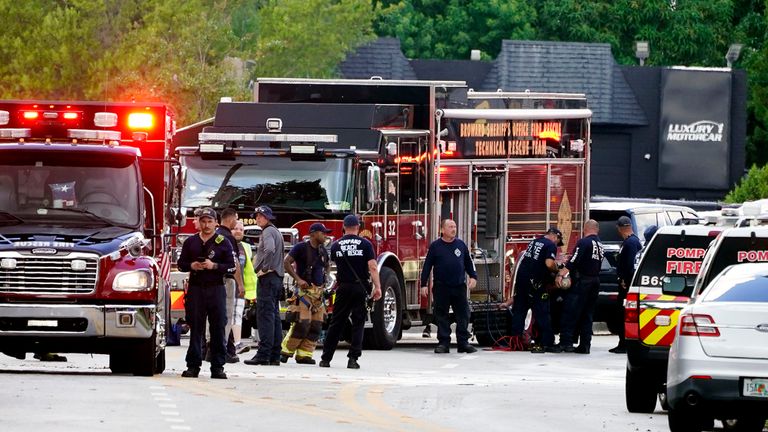 Video footage posted online shows flames coming from the midsection of the helicopter, trailed by a long plume of smoke.
The helicopter then appears to break in half before it begins to spiral and plunge to the ground.
Read more on Sky News:
Trump trial date set
Hannah Montana star charged with theft and public intoxication
Earlier, officials said two crew members on the helicopter and two civilians on the ground were taken to the hospital, with all believed to be in a stable condition.
The fire rescue helicopter had been travelling to an incident in North Lauderdale, authorities said.
Pompano Beach is approximately 40 miles north of Miami.