YouTuber's game console giveaway sparks chaos in New York as police urge people to avoid area | US News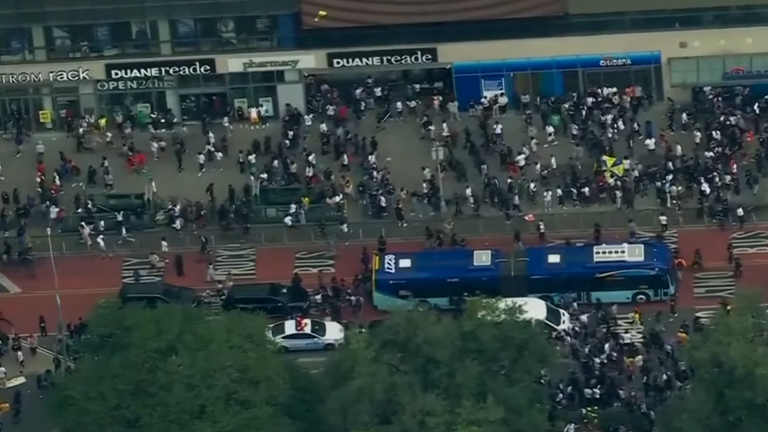 Police in New York are urging people to avoid Manhattan's Union Square as they try to contain huge crowds after a game console giveaway event became uncontrollable.
Thousands of people gathered on Friday afternoon for the event organised by popular Twitch streamer and YouTube content creator Kai Cenat.
The giveaway included PlayStation 5 consoles.
Video footage from the scene showed chaos erupting, with people hurling objects, throwing punches, scaling structures in a park and pushing over a number of barriers.
People were also filmed climbing on top of a moving car and pounding the side of a city bus.
The New York Police Department advised people to stay clear of the area and warned drivers should expect delays during rush hour.
More than 1,000 officers were called to attend the scene, NBC reported.
There have been no reports of significant injuries.
Many trains on the subway were also avoiding the Union Square stop in both directions due to "activity at that station".
Cenat, who has millions of followers on social media, promoted the event with an image on Twitter.